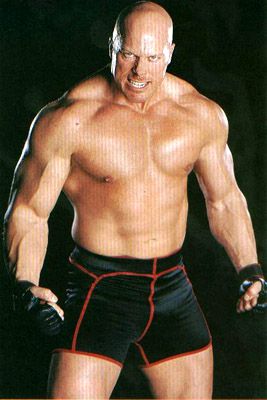 Personal

Name: David James Tees
Pic Base: Nathan Jones
Height: 7'0
Weight: 350lbs
Hometown: Mitte, West Berlin, Germany
Currently Resides In: Key West, Florida
Professional
In Ring Name: David Von Tees
Nicknames: Das Ungeheuer (The Monster), The Kaiser, The German Giant, The Living Breathing Nightmare, The Head Beast
Ring Entrance Music Title: ['Mein Teil']
Ring Entrance Music Artist: Rammstein
Ring Entrance: "Mein Teil. " Hits and the arena goes dark. Suddenly fireworks and pyro begin shooting off as David Von Tees makes his way out being led down the aisle by his manager Mr.  Tees . Von Tees shows a look of intensity but other than that very little emotion. He continues on his way as a few fans boo and others especially small children seem to be intimidated or fearful. The large monster enters the ring trailing behind his manager. Tees  takes his place at ringside as David  removes his entrance attire which includes a crown and a cape and hands them along with a scepter  to a ring attendant he gets ready to get down to business.
Alignment: Heel
Manager: Jon Tees
Misfit Move List
1] All suplex variations
2] All Power Bomb Variations
3] Chokeslam/Chokebomb
4] Lariat (goes for the throat or forehead – particularly devastating)
5] Heart Punch
6] Elevated crossface
7] Rear Naked Choke
8] Kimura Lock
9] Snake Eyes
10] Stiff heavy handed punches
11] Overhand chop
12] Playing Dirty- Puts them in a tree of woe position and then climbs up the turnbuckle then stands one foot on the turnbuckle and one foot on then opponent's nuts while he taunts the crowd.
13] Eye rake
14] Lights Out (Rolling Cutter)
15] West German Crab  (Elevated Crab)
16] Sleeper Hold
17] Heal Hook
18] Stiff headbutts (I-Block-Your-Punch-You-Don't-Block-My-Headbutt),
19] Shoulder Block
20] Stiff Irish Whip sometimes into a big boot.
21.) Painkiller (Fujiwara Armbar)
22.) Brainbuster Suplex
23.) The Garotte (step over toehold w/ inverted cravate facelock),
24.) Curb Stomp (Super Dragon holding arms style)
25.) Kata-Hajime (AKA Silenced Screams )

Misfit's In Ring Style: Powerhouse/Dirty/Brawler/Technical
Signature Move: Sauber Töten (Clean Kill)
Signature Description: Multiple Turnbuckle Rushes To Military Backbreaker
Finisher Name:  Todeshändler (Death Dealer)
Finisher Description: Cut-Throat Burning Hammer
Finisher 2 Name: Das Gewaltsame Ende (The Violent End)
Finisher 2 Description: (Super Brainbuster – dropping opponent's head on top turnbuckle, El Generico style).

Your Information
Real Name: Jon
Time Roleplaying: 15 Years
How did you hear about us: Hayden aka Mesterio Raine