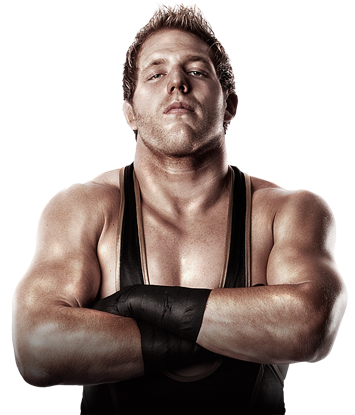 Handler Info
First Name:
Jon
Email:
Jon@JonTees.net
E-Fed Experience:
14 Years
Messengers:
Mr Jon Tees, (Aim) Jon_Tees (Yim)
Jon_Tees@hotmail.com
How did you hear about JTPW:
Own It
Character Info
Name: "Big Sexy" Kevin Watkins
Height: 6'6
Weight: 260lbs
Hometown: Detroit, Michigan
Age: 25
Era: Present Day
Alignment: Face
Wrestling Style: Technical/Brawler/Power/Submission
Entrance Music: "Halls of Montezuma" Marine Anthem
Wrestling Outfit: Jack Swagger style ring attire. The ring gear tends to have a base of red, white or blue with an American flag somewhere on it. His knee pads tend to be in the style of the whole flag and his boots vary between red, white, blue and black like his tights there is always an American flag somewhere on them.
Backstage Outfit: Expensive custom made suits and casual attire always looks like a million bucks.
Physical Appearance: Jack Swagger
Entrance Description: "Halls of Montezuma" hits and Watkins comes out waving an American flag. He shakes hands with several of the fans and hands out miniature flags to some of the small children. He places the large flag somewhere out of harms way after waving it a few more times, enters the ring and prepares to take care of business.
Personality: Tough as nails American Patriot who never says die in or out of the ring. Originally came here as a villain but after some mistreatment at the hands of his associates he became a fan favorite and re-embraced his patriotism and the fans.
Brief Bio: Watkins was a standout athlete in high school and college leading several of his teams to state championship titles. After college he briefly served in the military and after he was honorably discharged he decided to give professional wrestling a shot. He got in touch with Jon Tees and the rest is history. Tees took Watkins under his wing and transformed him into one of the best in the business. When Tees brought back JTPW he immediately envisioned Watkins as being the "golden goose" or "cash cow" of this particular organization so it's no secret that Watkins was at least at some point Tees' "chosen one"
Watkins was originally a member of "The Syndicate" but after a while he could no longer look himself in the eye and eventually quit the group. He has now become a fan favorite and a born again Patriot.  A former United States Marine Watkins is double tough both inside and outside of the ring. He doesn't take crap from anyone.
Moves
Finishers
1. Watkins lock- Ankle lock with added torque
2. The Detroit Rock Bottom- Jackknife Power bomb
Signature Moves
1. Gutwrench falling powerbomb
2. Red, White And Bruised- Spin out Powerbomb
3. Watkins Bomb- Corner slingshot splash
Regular Moves (List At Least 10 but no more than 25 and keep it realistic)
1. All suplex variations
2. Football tackles to various parts of his opponent's body
3. Abdominal stretch
4. Biel throw
5. Big boot
6. Chop block
7. Leg drop
8. Shoulderbreaker
9. Spinning double leg takedown
10. Running knee lift
Poses/Taunts:  Taunting his opponent to get up/bring it on. Patting himself on the back, doing push ups (one arm) and jumping jacks while he has his opponent down.